What is a Simulated Diamond
The American Gem Trade Association defines a Diamond Simulant as: A man-made single crystal, which can be manufactured with different materials and designed to simulate the appearance, but not duplicate the characteristic properties of a natural gemstone.
There are several brand names of Simulated Diamonds in the market today. Each one having its own claims on how they simulate a real diamond. Regardless if you use Silicon Carbide, Zirconium Oxide, Aluminum Oxide or any other material as the basis to form the crystals, because they are not natural occurring stones, they are all considered " Simulated Diamonds".
The Agape Simulated Diamond™
Natural Earth-Mined Diamonds attribute their colored hues to imperfections within the stone and their value is directly dependent upon the clarity of the stone.
The Agape Simulated Diamonds™ are meticulously crafted lab-created stones composed of pure silicon carbide. Similar to genuine diamonds, The Agape Simulated Diamond™ is indistinguishable from a real diamond when subjected to a standard thermal diamond tester.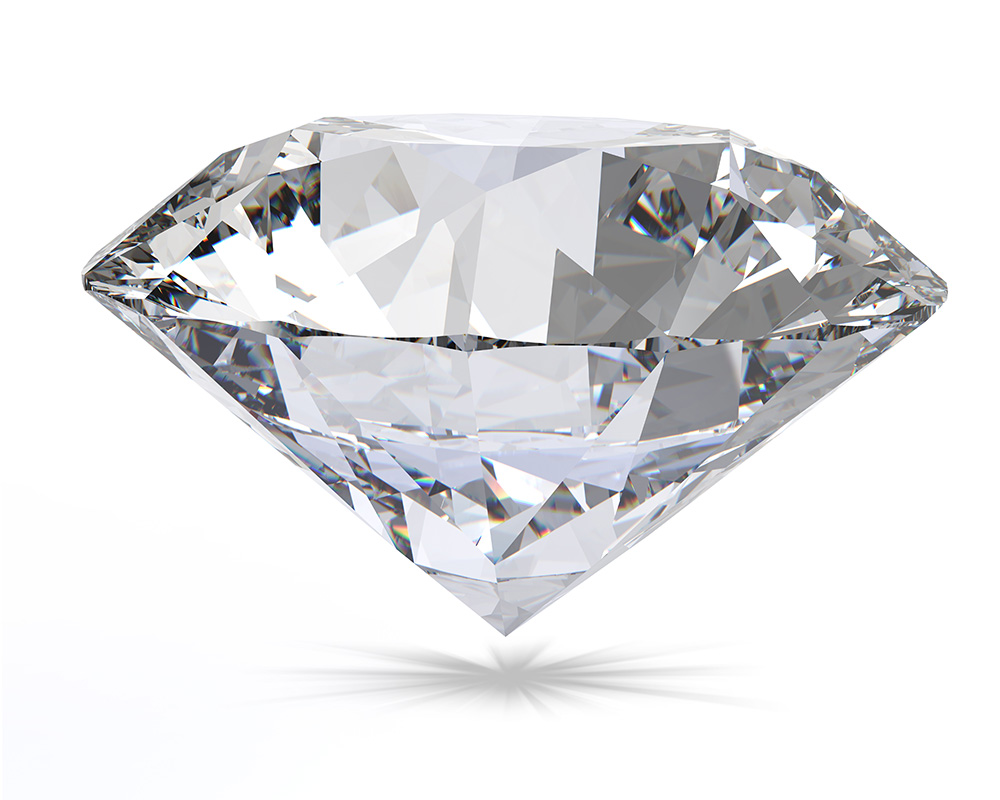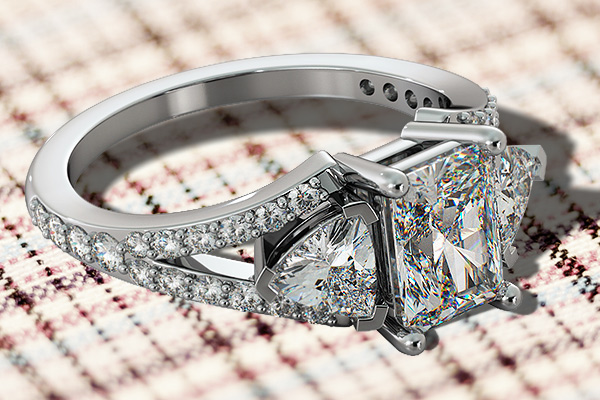 How are Simulated Diamonds Made?
A Diamond Simulant is manufactured with a process called the "skull melt" in which the materials heat up from the inside outwards. The outside remains relatively cool while the inside melts, forming its own outer crust or "skull". Only with extreme heat is the "preferred cube form" obtained and a metal oxide stabilizer is added to the process to ensure isometric cubic crystals. When the heat is switched off, the product then cools under rigidly controlled conditions and hardens.
As it hardens, the solid crystals are formed. Because they are made in a controlled environment, the crystals are also perfect in structure, without feathers or inclusions, and since they are solid and not composed of layers, they are almost as hard as a natural earth-mined diamond. Due to their hardness and clarity the crystals can be cut using the same proportions used in cutting fine diamonds. Faceting too, is intensive and precise, creating the necessary facets to mimic the brilliance of diamonds.