Agape Diamonds Education
Regarded as one of the Premier Simulated Diamonds in the world, Agape Simulated Diamonds are carefully crafted to be nearly flawless and colorless in every way. They resemble the same optical characteristics of a natural diamond and can be shaped into all the same cuts and styles. In most experts' opinions, the Agape Simulated Diamond is a superior alternative because for the same cut, clarity, color and carat size, they are Perfect and Flawless for only a fraction of the price.
Whether you're looking for the perfect ring for your fiance or a beautiful necklace, our professional jewelers and customer service specialists are ready to help you navigate and provide you easy access to any information you need to help you buy the perfect diamond. If you're new to buying jewelry, our customer service team can help you find a price point within your budget and determine the next step to take in the jewelry buying process. We take pride in our positive reviews, and we aim to exceed your expectations by helping you find the perfect ring.
The Raw Truth
It is almost impossible for the naked eye to distinguish the Agape Simulated Diamond from an earth-mined natural diamond; and because they resemble the same optical characteristics, radiance, sparkle and beauty of natural diamonds - even jewelers have a hard time telling the difference. Perfect in every way, Agape Simulated Diamonds are not created from carbon and therefore don't have any imperfections or inclusions.
With Agape Diamonds' Lifetime Warranty, if at any time your jewelry needs to be repaired or exchanged due to a manufacturing defect, we will repair or exchange the item free of charge. We offer exceptional customer service during and after your purchase.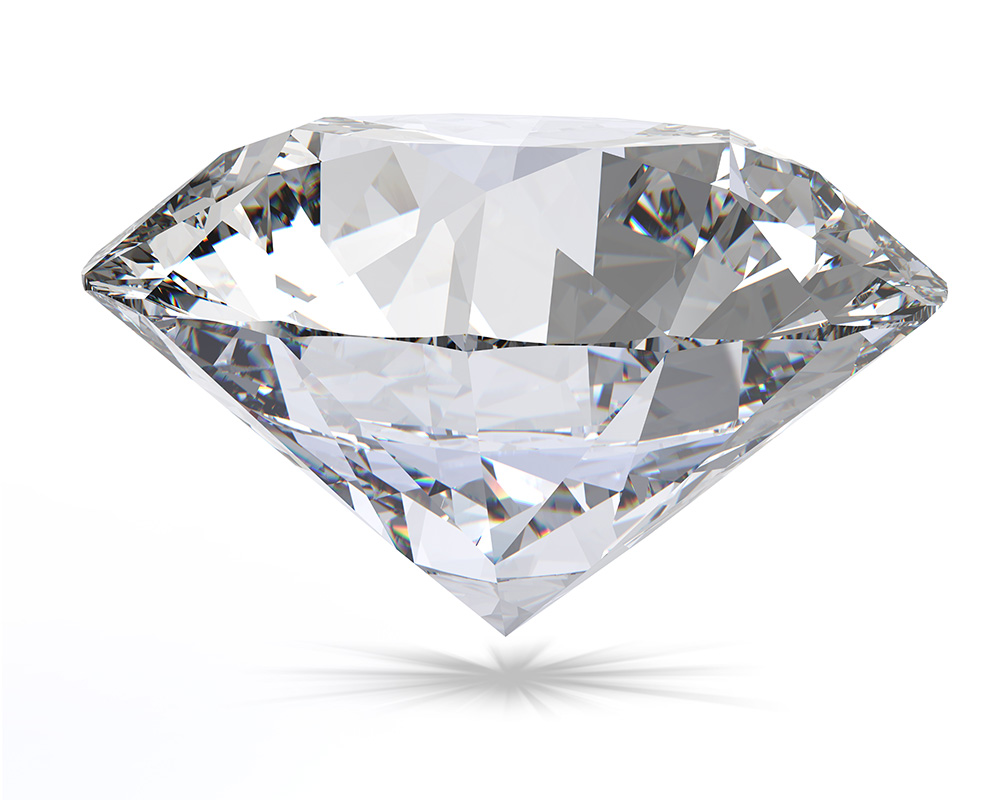 Cut
The cut is one of the most crucial aspects of any diamond. The fluorescence, fire and sparkle that refracts from within the stone can only be achieve by the faceting and polishing of the stone.
Clarity
Clarity refers to how clean or clear the diamond is. In the world of diamonds, how perfect the clarity of the stone is, makes a big difference in its value and cost.
Color
Colorless diamonds do not have any hues and they are also known as "white diamonds". Because Color is highly valued, the less color a diamond has, the more valuable it is.
Carat
Carat is the measure of how much a diamond weighs. Carat is also related to size but depending on the shape of the stone and how well is cut, two diamonds with the same carat weight can be different sizes.