Agape Simulated Diamond Vs Natural Diamonds
If you are in the market for a diamond simulant, you want to make sure that the one you buy will truly resemble the look and feel of a natural diamond. Not only does it have to look like a diamond, but it must also have some of the same optical characteristics.
Diamond Comparisons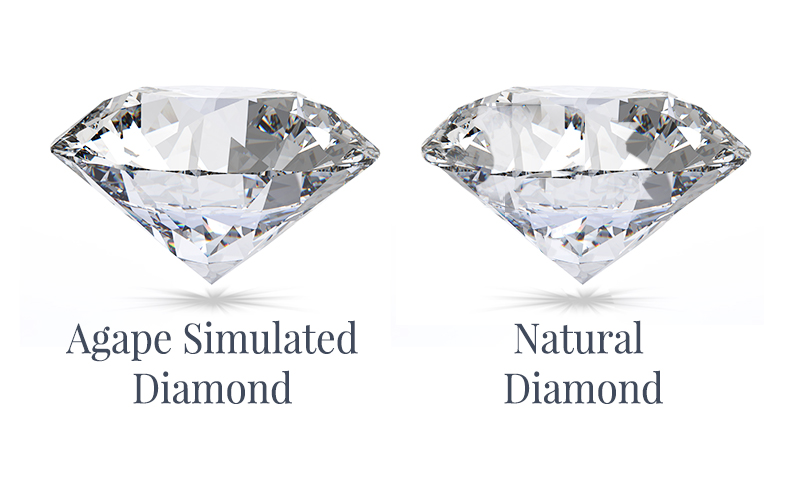 Designer Engagement Ring Close up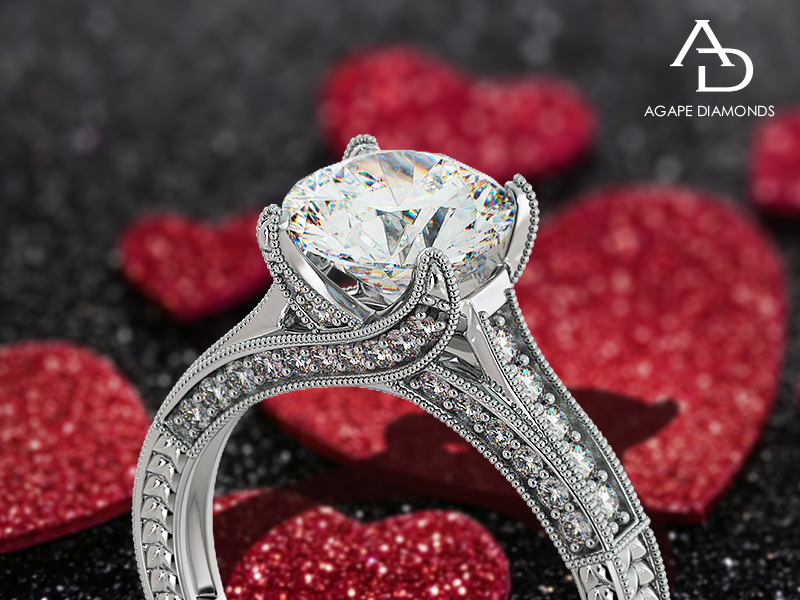 Three questions you should ask yourself when choosing a Diamond Simulant:
1. Is it as brilliant as a natural diamond?
2. Is it faceted like a natural diamond?
3. Does it cut glass like a natural diamond?
If YES to all 3 of these questions?
Congratulations you have found a high quality Simulated Diamond!
Is your answer is NO to any of these questions?
See the details of The Agape Simulated Diamond to find the highest quality Simulated Diamond Online.
| | | |
| --- | --- | --- |
| Properties | Agape Simulated Diamond | Mined Diamond |
| Clarity | Flawless | VVS1 |
| Color | Colorless (D) | Tints Of Yellow |
| Cut | Ideal | Sporadic |
| Internal Flaws | None | Inclusions and Feathers |
| Brilliance | Excellent (7.40) | Excellent (7.40) |
| Dispersion | Excellent (0.56) | Excellent (0.44) |
| Refraction | Superlative (2.20) | Superlative (2.40) |
| Hardness | 8.6 - 8.9 | 10 |
| Porosity | .097 | .096 |
| Final Polish | Excellent | Sporadic |
| Lifetime Warranty | Yes | No |
| Price Per Carat | $140 | $12,000 |